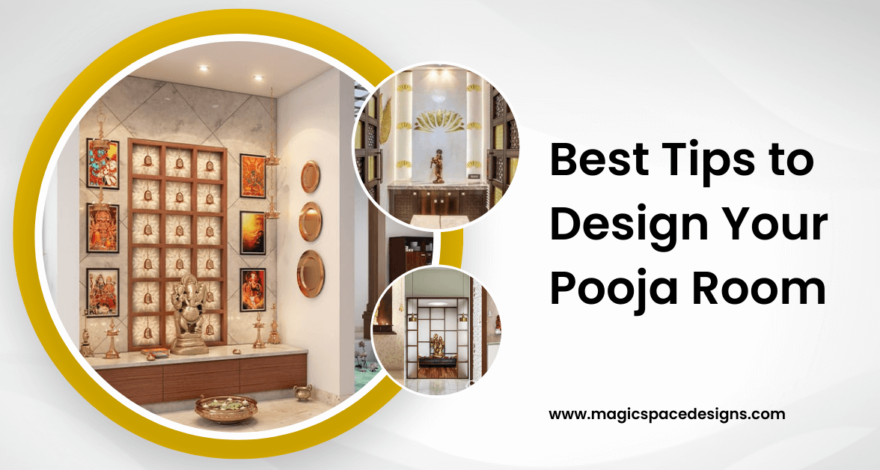 When you think about it, your Pooja room is one of the most important rooms in your home. It's where you go to pray and connect with God or whatever higher power you believe in. So it's important to make sure that your Pooja room is designed in a way that supports your spiritual practice.
Here are some tips to Design your Pooja Room
Keep it simple
Your Pooja room doesn't need to be super fancy or over-the-top. In fact, simplicity is often best when it comes to spiritual spaces. A few key pieces of furniture and some personal touches are all you really need.
Choose calming colors
You want your Pooja room to be a peaceful and calming space, so choose colors that reflect that. Soft blues and greens are always good options.
Incorporate nature
Bringing some elements of nature into your Pooja room can help you feel closer to the natural world and all of its beauty. A few plants or a small fountain are perfect additions.
Add meaningful symbols
If you have any religious or spiritual symbols that are important to you, incorporate them into your Pooja room design. This could be anything from a statue of a deity to a simple altar with candles.
Make it your own
Above all, your Pooja room should be a reflection of you and your beliefs. So don't be afraid to personalize it in a way that makes you comfortable. After all, this is your space to connect with the divine.
Hire the Interior Designer for Designing Your Pooja Room
When it comes to designing your Pooja room, you may want to hire an interior designer to help you out. They'll be able to create a space that is both aesthetically pleasing and functional. Plus, they'll have access to all the latest trends and products. So if you're not sure where to start, hiring a professional can be a great option.