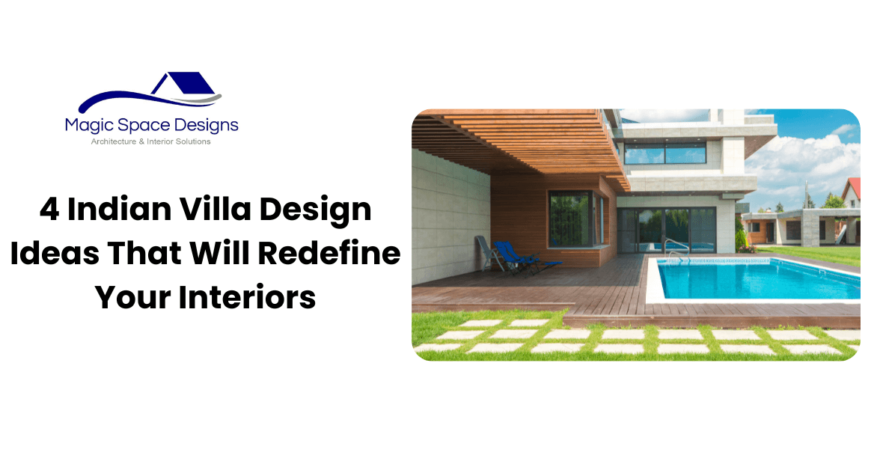 Indian homes have unique and luxurious designs. Are you looking to incorporate some of these beautiful design elements into your own home? If yes, this blog post will help you explore four Indian villa design ideas that will take your interiors to the next level.
Jali work is a metalwork of Indian origin that offers intricate details. You will mostly see this metalwork on doors, walls, or windows. Jali work will appeal to any home design and can easily add an extra flair to your home space.
Indians like floral carvings in their homes. One of the common places to carve a flower, such as a rose, which is very common, is on the ceilings. This will instantly add a touch of elegance to any room and can be used to highlight other features in the space.
Arches are another common feature in Indian villas. They can be used to create an open feeling in a space and can help to highlight certain features within the room. Also, the uses of arches should be limited, as too many can make a space feel cluttered.
Indian homes, without a good amount of colourful design, are the same as any other home in other parts of the world. Bright colours are common as they create a feeling of vibrancy and excitement. So, if you want your interiors to make a statement, consider incorporating some bold hues into your design.
Conclusion
If you are looking for a villa interior design ahmedabad company that can help redefine your interiors, look no further than Magic Space Designs. We have years of experience in designing and executing stunning villa interiors that will make you the envy of your neighborhood. Contact us today to get started on your dream home!