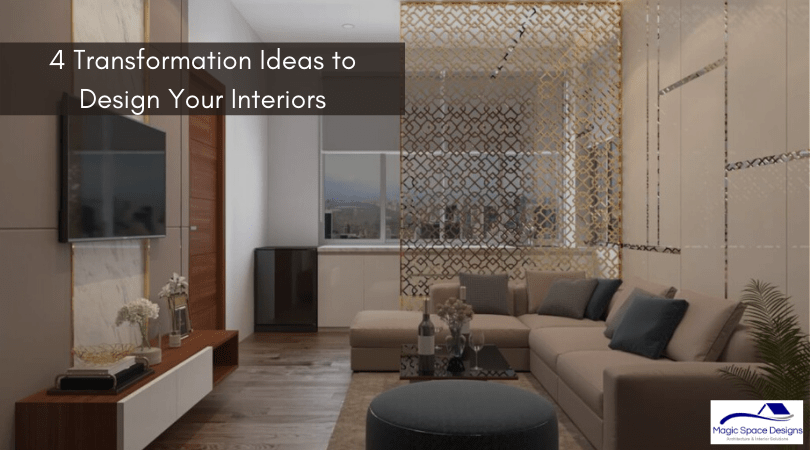 Home is a place where you spend the most peaceful time of your life. It is a place where you create and cherish the most wonderful memories with your family. This place has to be designed keeping in mind the requirements of every family member and by considering the aspects of visual appeal. We bring you some modern interior design ideas that can help you transform your interiors in the best manner.
Home Interior Design Transformation Ideas
#1 Color
Your house can get a definition with the colors it has. The colors should bring a feeling and connect you with the house. You need to choose right colors for the residential interior as it affects different feelings of the family members such as anger, calmness, rage, and more. Pick soothing colors that can add symmetry and maintain balance in the interiors.
#2 Light
To add liveliness in the interiors, it is necessary to have lights. The light should be chosen such that it matches the textures and colors of the house. Also, light should be according to different rooms. For instance, there should be bright lights in the living room and dim lights in the bedroom. Make sure to add lights to set the mood in the interiors.
#3 Texture
If you want to bring in textures to the interior of a property, you need to have interesting elements such as upholstery, wallpapers, art, drapes, and table tops. Such elements can add a unique addition to the interiors of the house.
#4 Pattern
It is essential to maintain a consistent pattern through ought the entire interior space of the property. There should not be a mismatch in the design or colors or theme. In fact, one room should have a connection with other room to maintain the appeal.

At Magic Space Designs, we understand the value of every inch and hence make optimum use of every corner of your house. Do follow these ideas when decorating the interiors of your property, and find your interior design transformation.