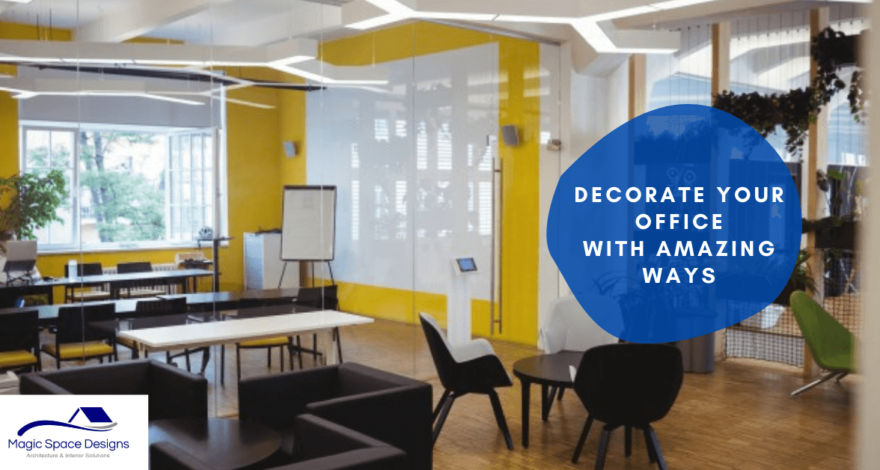 You don't really sit at your work desk throughout the day. You definitely get up occasionally for getting water or for using the washroom or for attending a meeting. But, for most of the day, just a small section of your office is occupied. So it is better to decorate the space so that you get a homely feeling in it. You spend most of your day in the office. So it is better to decorate it.
But this does not mean that you overdo it. Just add some small and creative things to your work space to make it lively and fun. Here, office interior designer presents the 5 best ways to decorate your office.
5 Best Ways to Decor Office
#1 Hang wire for displaying pictures
Frames work wonders and they even add to clutter. A photo wire is fun and even helps the neighbors put some face to your story.
#2 Keep your notes in the coloured holders
In place of sticking papers on the walls and taping the passwords on side of the computer, it is better to make use of the note holders for keeping your memos close to you. You can also make it fun by making use of the notes for displaying some inspirational quotes and messages that would help you to get going throughout the day.
#3 Bring some greenery
Plants are very good fir brightening up the desk and making you feel good and accomplished each day. The added advantage would be that certain plants help in purifying the air of the workplace. In case you feel that you are not a gardening person, you may go for low maintenance plants such as succulents.
#4 Add some décor to the boards
In place of keeping a whiteboard or a cork, you may add certain decorations or trims for giving your personal touch to your workspace. It is very easy to bring even a simple schedule to life with the help of washy tape or some other easy to be cleaned option. All of a sudden you would not be so scared of seeing so many meetings coming up.
#5 Use some push pins or fun magnets
These are some of the easiest ways of giving your workspace a life. Even if you do not place for a complete makeover of your workspace, this can be a good option. Magnets are easily available in the market, on the internet. However, you can also make your own magnets to add that personal touch. Magnets do not have to be the boring ones.