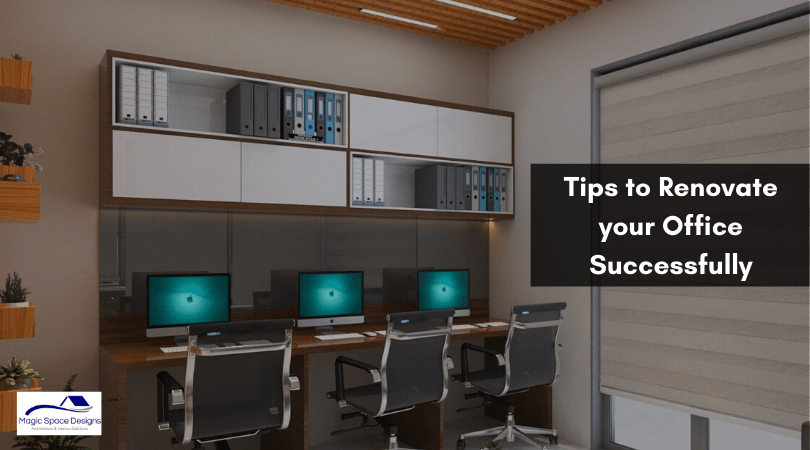 Whether you require more room in your office or you simply wish to knock the walls down for a collaborative working environment, planning an office renovation is considered to be a joint effort of the team. Right from finding a designer to employing a contractor and engineer, there are a lot of things which need to be done.

Smart planning can lead to a successful and smooth office renovation. Thus, Magic Space – interior designer in Ahmedabad brings to you some tips for redoing your office space renovation efficiently and successfully.
#1 Dive Into Gathering Information
Begin by gathering the engineering and architectural documents of the office. Walk physically through the office along with your designing team and check what all do you already have. Any kind of discrepancies in the plan may cause unpleasant surprises later on which may prove to be expensive. Try and collect the original notes and plans.

One big challenge of the built on office space renovation is that the conditions of the infrastructure are concealed. Ideally, the whole set of the engineering and architectural as-built notes are available. In case they are not complete or not available, it is worth the cost of the survey of the site for creating them.
#2 Set up your goals for Commercial Office Renovation
You need to know exactly what you are looking for office interior design, the limitations of time if any, if any kind of changes is needed, etc.
#3 Create a list of the Requirement of the Designing Team
While undertaking office renovation, you need to think about the present number of staff you have and also the future expected growth. You need to keep in mind the technological needs as well as the desired functionality. You may research the latest trends of office renovation designs and the way people prefer working in the offices.