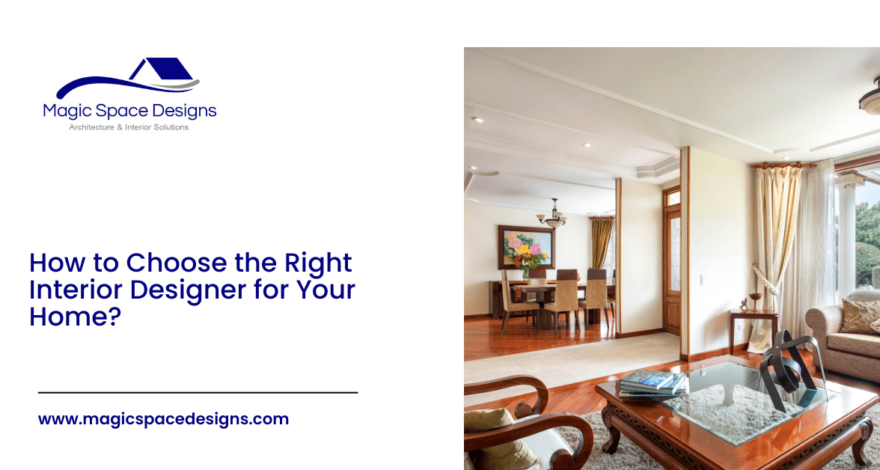 Looking for the ideal interior designer to bring your home décor dreams to life can be intimidating. How do you pinpoint a professional who grasps your style, and identity and can craft an incredibly stylish yet practical space? While there is no universal solution, if you adhere to these points of advice, selecting the perfect interior designer should become much easier!
Choose your Interior Designer wisely
THINGS TO CONSIDER BEFORE HIRING AN INTERIOR DESIGNER
Before hiring the Best Interior Designer in Ahmedabad for your home, it's essential to consider a few key points. Primarily, make sure you feel comfortable and trust the designer who will be working with you on such an intimate project. Home design is a highly personal endeavor, so it's critical that your assigned interior designer can truly understand what exactly it is that you envision for your space
It's also important to make sure that the designer has the necessary experience and portfolio to execute your project successfully. You'll want to ask about their design process, as well as their fees and timeline.
HOW TO FIND AN INTERIOR DESIGNER?
Are you on the hunt for the finest interior designer in Ahmedabad? Start by consulting your family and friends, who may have some worthy recommendations. Then, narrow down prospects by thoroughly examining their portfolios and reading reviews to ensure that they align with what you envision. Additionally, it is also essential to find someone whom you can trust as well as feel comfortable conversing with—thus why interviews are necessary! Make sure to ask potential designers questions regarding their approach so that expectations are set straight from the start.
HOW TO HIRE AN INTERIOR DESIGNER?
When it comes time to hire an interior designer, there are a few things you'll want to keep in mind. First, it's important to find someone with who you feel comfortable working. You'll be spending a lot of time with this person, so you'll want to make sure you get along!
You can also Read: Interior Design Trends 2023: 5 Styles That Will Rule Homes
Now, consider your budget and what you need from the designer. You can decide to go with a designer who only provides guidance or one that manages everything from conception to design. After narrowing down your list of potential designers, interview them and pick out the person best suited for you! Don't forget to ask lots of questions – this is when you get the chance to investigate their methods further as well as determine what help they could offer!
HOW TO ENSURE YOUR HOME IS DESIGNED FOR YOU?
When on the hunt for an interior designer, they must grasp your requirements and take heed of what you have to say. Moreover, be sure that they can work within your budget while still delivering creative solutions which make use of the space available. Inquire about projects which have been completed by this individual in the past; likewise, seek out recommendations from people close to you who recently renovated their homes.
As you embark on a home improvement project, have an exact idea of what the result should entail. Clearly articulate your vision to the designer and be prepared for any possible adjustments along the journey. Moreover, it is essential to remain realistic about how much can or cannot be changed in your residence.
Choosing the right interior designer for your home can be challenging, but it's important to take the time to find someone who understands your needs and can bring your vision to life.