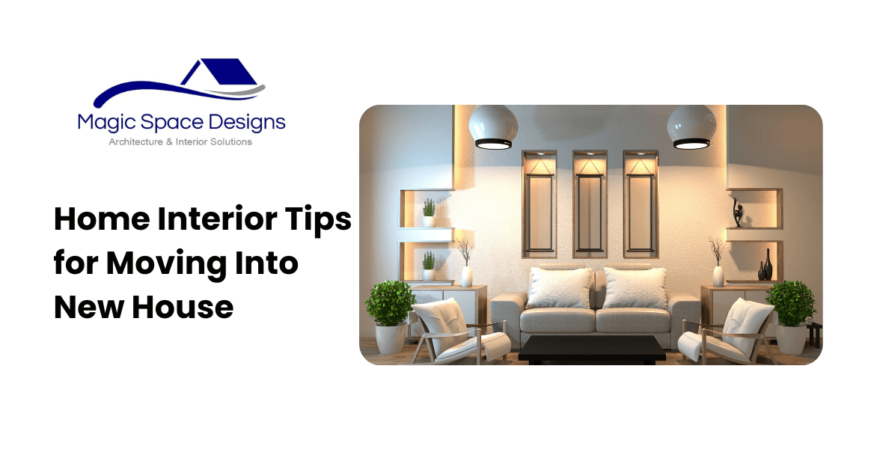 moving into a new house? Here are some home interior tips to help make the transition a smooth one!
Make a checklist and budget.
Before you start packing or unpacking a single box, it's important to know what needs to be done and how much money you're willing to spend. Moving into a new home is often an expensive process, so it's crucial to have a budget in mind from the very beginning.
Color Selection
One of the first things you'll want to do when moving into a new house is choosing a color scheme. This will help set the tone for the rest of your home and make decorating much easier. pay attention to the natural light in each room and choose colors that compliment it.
Furniture Placement
Furniture placement is key to making a home feel comfortable and inviting. Take some time to map out each room before you start bringing in furniture. Consider traffic flow and focal points when placing pieces. And don't be afraid to experiment- you can always rearrange later if you don't like the way something looks!
Storage
One of the most important things to consider when moving into a new home is storage. No matter how big or small your place is, you'll always have stuff that needs to be stored away. Invest in some good storage containers and take advantage of any unused space, such as under the bed or in the closet.
Window Treatments
Window treatments are a great way to add personality to a room and control the amount of light that comes in. They can also be a big help when it comes to privacy. Take some time to look at different options and find something that works for your style and budget.
Lighting
Lighting is important for both function and style. You'll want to make sure each room has enough light for tasks like reading and cooking, but you'll also want to choose fixtures that fit with your overall design scheme. Consider a mix of different lighting options, such as overhead lights, lamps, and sconces.
Accessories
Accessories are the finishing touch that can really make a space feel like home. Look for items that reflect your personal style and add some character to the room. things like artwork, rugs, and pillows can make all the difference in how a room looks and feels.
Conclusion paragraph:
Moving into a new home is an exciting time, but it can also be stressful. These home interior tips will help you make the most of your space and keep your sanity intact during the process. If you're in need of some professional help to get your new place looking just right, don't hesitate to reach out to a trusted home interior designer in Ahmedabad. Magic Space Designs will work with you to create a beautiful and functional space that fits your unique needs and style. How do you plan on decorating your new home?