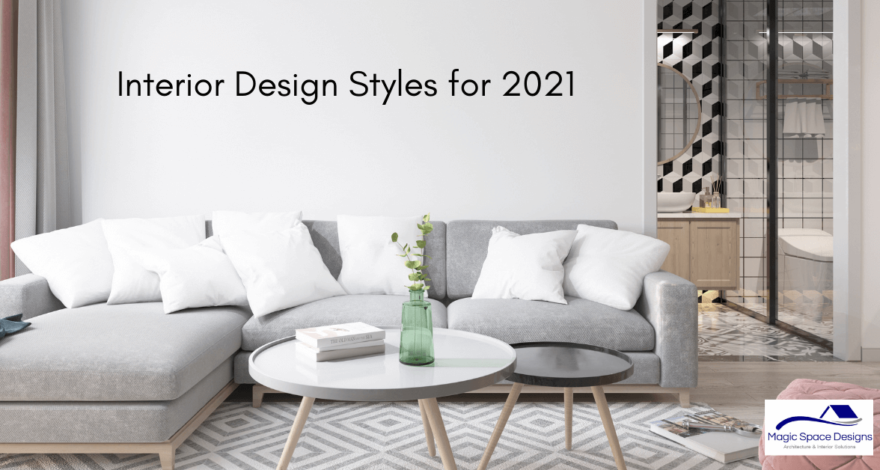 The trends of interior designing are always coming in and going out of fashion. Some of the professional interior decorators and designers give their insights as to what trends of interior design would go on in a given year. Below are some of the best interior decorating styles that these professional interior designers think would become popular in 2022.
With so many people's lifestyle completely changing during the year of 2021, and with so many people wishing they might just be able to get away now, these are some of the most trending interior designing trends of 2022. 
Top 5 Interior Trends 2022
#1 Rustic vogue- the sophisticated take for cottage core
This seems to be the crowd pleaser which appeals to anyone having a knack for modern comforts of the home but also wishes to include certain characteristic detailing in their living areas also. It is considered to be ideal for homes which already have certain interesting characteristics in them like original floorboards, paneled walls or original floorboards but they are recreated equally with considered balance between the new and the old pieces which work together harmoniously.
Reclaimed wood detail is the basic material which shapes this look. You need to look for exclusive pieces which have a lot of texture as well as grain, rather than the ones which have a perfectly smooth finish. 
#2 Gray and Yellow
Some of the interior designing firms in Ahmedabad have also gone ahead in naming the shades of 2022 for them. Some of these are zingy yellow, illuminating, pale grey and ultimate yellowish shade.
The choice of 2 independent colours highlight the way different elements are coming together for expressing the message of hopefulness as well as strength which is uplifting and also enduring. It conveys the concept that it is not just about 1 single colour or an individual, but it is much more than that. 
#3 Cottage Core
Because 2021 was so eventful. Nostalgia's, cottage core and comfort will be here for a while. Cottage core is the theme which began as a simple and mixed theme with some touches of glamour for creating a luxurious and traditional style. Elegant and simple vintage style, gilded cutlery, statement accessories in gold help in getting that look while maintaining the budget constraints and touches of quirk which keep the entire look grounded. 
#4 Contemporary Country
Wandering through the warmer amber tones, beautiful embroidery and mellow meadow print will be enchanting. Mixing and matching the natural textures for that warm and inviting look would lift the spirit as well as look of the home up. Mixed with mute colours with characterful and folk prints for the modern country vibe. 
#5 Distant Shores
We all yearn for this. The laid knack life of Hawaii is re-imagined in the trend. Since all long for the tropical getaways, the interior design inspired by the distant shores provide a relaxing and calm living space for making the home inviting and safe for recharging yourself. Adding that contemporary advantage to the classic floral interior design, distant shores feature subtle monotones, soft lemon and tropical bright.
Don't Forget to Check: 2022 Interior Design Trends You Need to Know About!