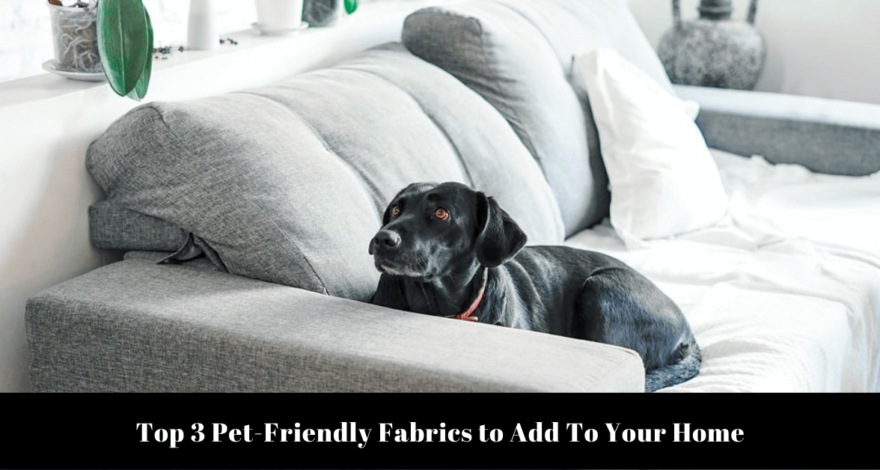 Pets are a major part of our lives and family. Similar to us, they also snuggle up on the bed or sofa when they are at home. But these snuggles can easily damage the fabrics with the help of pet's hair, drool, scratches and claws. There are times that the fabrics get stained and worn out. But this does not mean you should discipline or restrict your pet and keep them away from your house furniture. You can make use of the right upholstery fabric for your house. Here are the top three pet-friendly fabrics to use in your house.
# Leather
Generally, many people use leather because it is ideal for your pets as their hair will not stick to it. It is easy to clean as you only need to vacuum it, and boom, your furniture is new and shiny. This material is durable, and one can easily cover the claw or bite marks. 
# Canvas
One of the best qualities of the canvas is that it can withstand wear and tear. Additionally, the material does not trap hair or dirt, making it durable and easy to clean. This material is ideal to use as it is the most cost-efficient method to protect your furniture. 
# Patio Material
Outdoor or patio fabric is naturally tougher, durable and designed to resist moisture and marks. Due to these reasons, this material has become trendy and advantageous for pet owners. Hence you can easily swap your pet-friendly fabrics with a stylish outdoor wicker or rattan material. It provides an aesthetic look while protecting it from any damage your pet can do.
[Also read: Interior Design Styles for 2021]
Conclusion
When you have pets as a family member, you need to ensure the fabrics used are extremely durable and easy to clean. As with pets, accidents are prone to happen. If you are on a tight budget, you can use self-made slipcovers made with the fabrics mentioned. These covers can be easily removed when any guest comes over. If you have any questions or need expert advice feel free to call us at +91 9414179114.